Thank you for taking time to visit my site!

Hello, my name is Sunil Jayasinghe (right), with 20 years experience as a personal tour guide; I know this island like the back of my hand!
I have set up in business by myself because I want to offer much more than the average travel or tour company.
I speak English and the local language, Sinhalese, but if you need someone who speaks German, French or Japanese this can be catered for.
Where to go. What to see. Where to find the best of everything.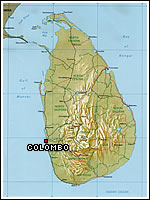 I can take care of it all while you relax and enjoy my beautiful country. My years of experience ensure that you have a stress-free and unforgettable trip.
Honest. Dependable. Trustworthy. Quality.
I believe punctuality speaks a lot about oneself. Beginning with answering your emails promptly to taking care of all the details before you arrive. Once you get to Sri Lanka you can look forward to a unrivaled personal service - as my previous customers can tell you...
Business interest, foreign investor or an expat Sri Lankan?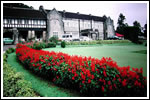 If you require someone to do the legwork involved getting paperwork through Sri Lankan bureaucracy; I can take care of it. For those who don't know, the wheels of administration turn slowly - more slowly for some than others!
In addition to providing you with general information on doing business in Sril Lanka, I can offer you a specific service in setting up a Sri Lankan Board of Investment (BOI) approved company.
For the many expat Sri Lankans around the world I can help with applications for passport renewals and filings for dual nationality.
Remember: I want this to be a memorable holiday for you.
I would love to have you as a repeat customer who is happy to recommend me to your friends. I will work hard to earn your trust and respect. Let me do my best and then you decide.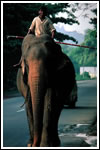 I look forward to hearing from you!
Email is the quickest way, but please phone or fax if you prefer.
Contact me as early as possible so that we can fine-tune the details of your trip to your satisfaction.
Best regards,



Sri Lanka. My Country. A Beautiful Land. Let Me Show it to You.