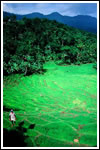 Dakeema Sathutak!
Sunil Travel & Services: Sri Lanka to you, at it's best.
You have come to the right place if you are looking for an honest, dependable and trustworthy person to handle your travel needs and business affairs in Sri Lanka.
Explore the site to find out about me and what I can offer plus more about Sri Lanka in general. Here's a quick list of some of what I can do for you:
· Personal Chauffeured Tours
· Hotels & Guest Houses
· Wildlife and Photo Safaris
· Trekking & Camping
· Kayaking & Fishing
· Jungle 'Expeditions'
· Financial/Legal/Family Document Handling
· Passport/Dual Nationality Applications
· SL Board of Investment Company Setup
· Genealogy/Family Tree Searches
· Concierge Services - for anything requiring
a presence in Sri Lanka
I have had the great pleasure of touring with customers from around the world including American, English, French, German, Indian and Japanese to name but a few. But, the part of the site that I take most pride in are their recommendations. I hope reading them confirms that my claims are not unfounded!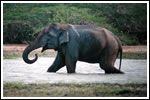 If you have any questions or if there is anything that you don't see mentioned please don't hesitate to contact me.
I wish you a pleasant stay and hope to hear from you soon!