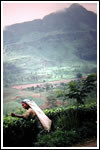 Genealogy and Family Tree Search
Genealogy and Family Tree Search
This is a wonderful service to use if you are interested in tracing your family's history. Sri lankans have a rich ethnic background. Just look at the history of European colonisation and the phone book!
Names such as Van Langenberg, Pereira, De Silva, Dias and Mendis all indicate the variety of ethnic origin in the country. Not all of these 'visitors' returned to their homelands and many are buried here in Sri Lanka. Often their descendants are still living here.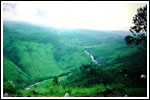 If you are of Sri Lankan origin, living abroad and interested in finding your roots, I can be help you find this information.
I have experience in looking up birth and death records and even looking for head stones. Some of the best ways I know of finding a family's past.
It would be better to start investigations now, as the humid climate of Sri Lanka does not help to preserve these, sometimes fragile, documents.
So, if you are itching to find out about your family here in Sri Lanka, get in touch!